Receiving your Nevada approved Alcohol Awareness Card is fun, informative, and affordable.  
Cost:
$20 Cash In-Person Class
$15 Cash Online Class; no online payment required, students pay in person when receiving their alcohol training card.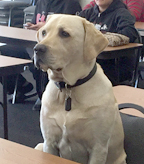 Alcohol Awareness Training is a Nevada company with locations in Las Vegas and Reno approved to teach the alcohol certification class required by Nevada Revised Statute 369 for anyone who sells or serves alcohol or works as a security officer.