Stay Home For Nevada
The Governor of Nevada has ordered us to temporarily suspend operations until April 17th as an effort to stop the spread of Covid-19.
Alcohol awareness card requirements have also been suspended during this time, however, you may still take the online class at  www.aatnv.com.
Upon completion please call
Las Vegas 702-932-2287 or
Reno 775-287-3410
and we will arrange for an appointment for you to get your card as soon as the suspension has been lifted.
Our staff is available during this suspension to answer any questions you or your employer may have. Thank you for your understanding and stay healthy.

Receiving your Nevada approved Alcohol Awareness Card is fun, informative, and affordable.  
Cost:
$20 Cash In-Person Class
$15 Cash Online Class; no online payment required, students pay in person when receiving their alcohol training card.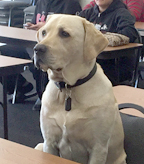 Alcohol Awareness Training is a Nevada company with locations in Las Vegas and Reno approved to teach the alcohol certification class required by Nevada Revised Statute 369 for anyone who sells or serves alcohol or works as a security officer.