Print or screen shot your notice of completion and bring it with $15 (cash) to receive your authorized Alcohol Awareness Card.
Be prepared to have your picture taken for the card.
Printed pages from this website are not a substitute for the authorized Alcohol Certification Card.
The Governor of Nevada has ordered us to temporarily suspend classroom instruction until April 17, 2020.
You may still take the online class and schedule an individual time to pick up your Alcohol Awareness Card.
Upon completion of the online class, please call the number for your location.
Las Vegas: 702-932-2287
Sunset Road: 702-932-2287
3110 E. Sunset Road Suite B
Las Vegas, NV 89120 
Cell: (702) 222-3676

Directions: Located in the SE Corporate Center, next door to Enterprise Rental Car; look for the sign that says "Alcohol Cards."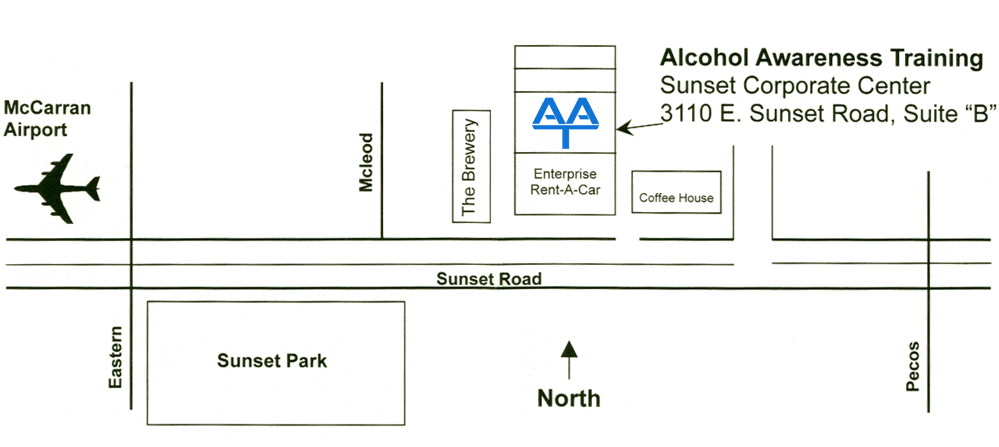 Decatur Boulevard: 702-478-9990
276 South Decatur Blvd.
Las Vegas, NV 89107 
Cell: (702) 222-3676

Directions: Located in the Southern Nevada Health District at Decatur and Meadow Ln. at the west end opposite Planet Fitness and Red Lobster.