Print or screen shot your notice of completion and bring it with $15 (cash) to receive your authorized Alcohol Awareness Card.
Be prepared to have your picture taken for the card.
Printed pages from this website are not a substitute for the authorized Alcohol Certification Card.
Sunset Road: 702-932-2287
3110 E. Sunset Road Suite B
Las Vegas, NV 89120 

Directions: Located in the SE Corporate Center, next door to Enterprise Rental Car; look for the sign that says "Alcohol Cards."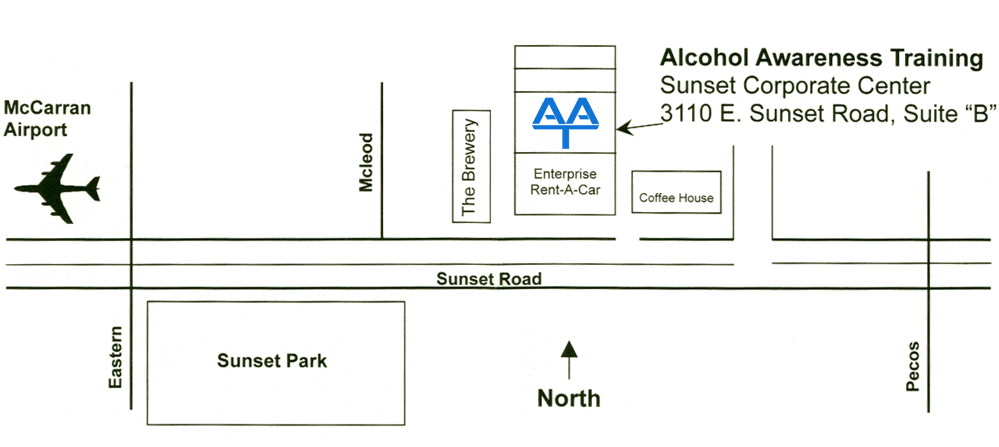 Decatur Boulevard: 702-478-9990
276 South Decatur Blvd.
Las Vegas, NV 89107 

Directions: Located in the Southern Nevada Health District at Decatur and Meadow Ln. at the west end opposite Planet Fitness and Red Lobster.